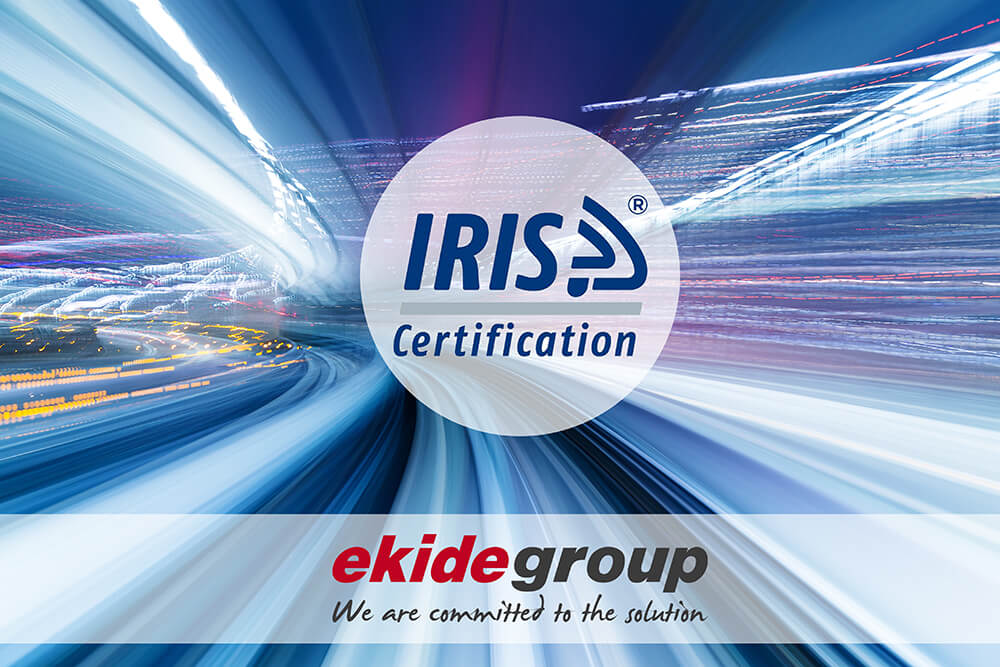 Ekide strengthens its presence in the railway sector thanks to IRIS certification
Ekide strengthens its presence in the railway sector thanks to IRIS certification
EKIDE has obtained the

IRIS certification

(International Railway Industry Standards) issued by AENOR, certifying adequate quality management in the railway sector.
This IRIS certification addresses several strategic objectives and will allow EKIDE Group to respond to the growing demand in the railway sector. Having this guarantee, endorsed by UNIFE, the European Rail Supply Industry Association, and highly valued by many customers, improves our competitiveness in this market.
Along with this achievement, EKIDE maintains its commitment to continuous improvement, reaffirming that its products and services meet the most stringent quality, reliability and safety standards in the railway sector.
This IRIS certificate extends the ISO 9001 quality management systems in place in EKIDE, and includes specific requirements applicable to the railway sector, focusing on project management, obsolescence management, RAMS (Reliability Availability Maintenance and Safety) and LCC (Life Cycle Cost) strategies, supply chain or the validation of special processes, among others.
The effective implementation of the standard will bring about an improvement in the competitiveness of the company, which will benefit all stakeholders, from customers, suppliers to the workers themselves, creating prosperity in the region. 
This is a major distinction in the railway sector, and it is worth mentioning that only eight companies have been awarded this certification in the Basque Country. 
Reaching this important milestone has been possible thanks to the joint work of the entire team that makes up the Ekide Group.