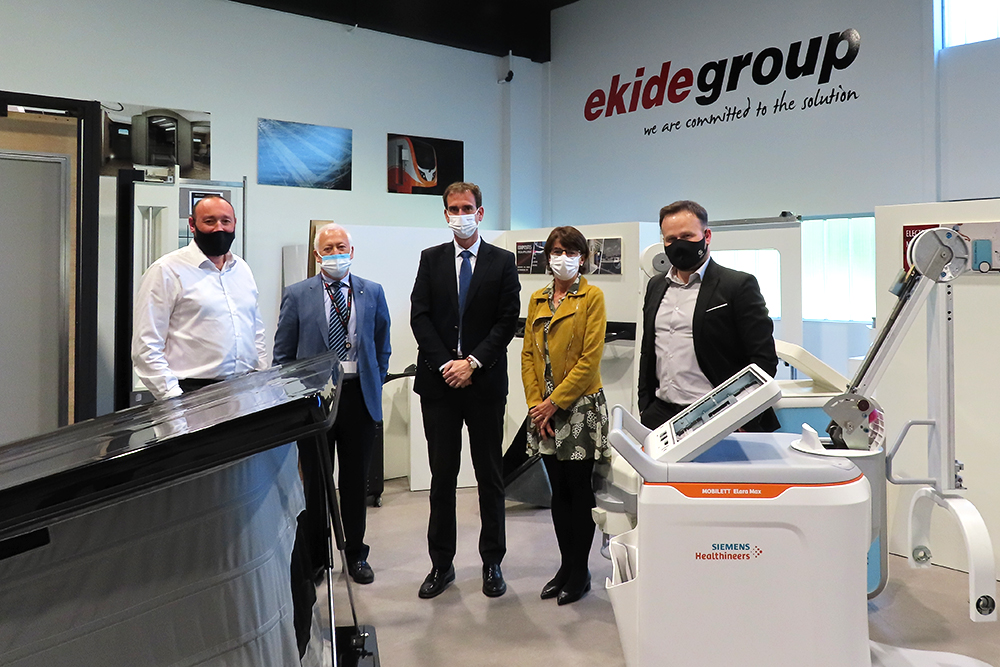 EKIDE GROUP receives the visit of the Basque Government delegation
EKIDE GROUP receives the visit of the Basque Government delegation
On April 14, we received a visit from the Basque Government delegation at our facilities in Arrasate-Mondragón
Said delegation, headed by Javier Zarraonaindia, Deputy Minister of Industry, and Estíbaliz Hernáez, Deputy Minister of Technology, Innovation and Digital Transformation, came over to Ekide Group interested in learning about our future project.
The visit began at the Ekide Group headquarters, which covers the Engineering and Manufacturing, Checking Fixture and Machine Vision and Robotics businesses, to continue through the Ekide Argatek production plant, specialized in boiler making projects.
After the visit to the production plants, the Basque Government representatives were able to learn first-hand about the ambitious investment plan that responds to our strategic plan for the 2021-2025 period.
The most important point would be the move to new facilities, which will allow us to tackle larger projects in the railway sector, as well as diversify into other sectors. This gives us the possibility of bringing to the plant in the Basque Country a large part of the subcontracting that is currently carried out in China or works that are currently being carried out abroad.
In turn, this investment plan will allow us to improve efficiency by optimizing production flows and improving worker safety.
Besides, strong investments will be made in machinery. It is worth highlighting the commitment to new joining technologies that make it possible to lighten the components of vehicles such as buses and trains, to contribute to achieving the sustainability objectives in which Ekide Group believes.
Finally, despite a setback due to the effects of Covid-19, the investment plan will allow the growth of Ekide Group to be relaunched with the creation of new jobs in the coming years.